Our clients want high quality solutions that are developed and implemented quickly - especially when facing complex challenges with multiple approaches to achieve results.

Our methods are based on the expert use of Collaborative Analysis and Decision Making techniques. Relative to other methods, research has shown this approach to yield the highest quality result within the least amount of time. The Collaborative Methods Model below compares the different approaches.

Since 1997, we've worked with public and private sectors to address complex issues and achieve better results.

Public Sector
In the Federal sector, we've worked closely with leaders to implement planning, measurement and organizational change and transformation programs. In addition to strategic and operational planning, we've helped to implement Individual and Team Development initiatives in an effort to improve performance and quality of life. Some of our Federal clients are listed here.

• Program Executive Office for Integrated Warfare System, U.S. Navy
• Program Executive Office for Ships, U.S. Navy
• National Guard Bureau
• U.S. Geological Survey
• National Capital Region, General Services Administration
We helped these Commonwealth of Virginia agencies create strategic plans and performance measures.

• Department of General Services
• Department of Juvenile Services
• Department of Information Technology
• Department of Technology Planning
• Virginia Center for Innovative Technology
• Department of Social Services
• George Mason University
• Virginia Council on Human Rights
• Commonwealth Competition Council
• Department of Environmental Quality

Our work often extends beyond the planning phase. We assist in implementation by helping organizations respond to their performance measures in ways that facilitates improvement.

In other cases, we've helped develop organizational leadership including the delivery of training and feedback programs. In addition, through our partnership with George Mason University, we provide extensive training services to the Virginia Certified Public Manager's Program.

Because of our expertise in collaborative methods, we've also helped to move various public policy initiatives forward. In Virginia, the Governor's Bi-Partisan Task Force on Procurement Assessment was asked to study and recommend ways to improve performance. Strategic Directions, LLC facilitated the process providing a way for many of its recommendations to be adopted. Likewise, to implement those recommendations, we were asked to facilitate and consult on the process to implement Virginia's E-Procurement Initiative.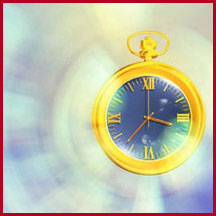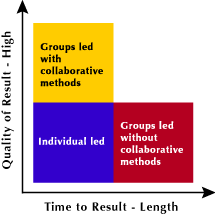 Collaborative Methods Model
Compared to other approaches, our method yields high quality results within the shortest amount of time.

We are also proud of our private sector clients over the years, some of which are listed below. Our work in the private sector consists of assisting organizations in creating successful strategies in difficult situations.

• American Short Line Railroad Association
• NIC, Inc.
• Floppy Shots, Ltd.
• Temps, Inc.
• National Railroad Construction and Maintenance Association
• Archangel Defense Systems, Inc.